Free resources for designers are a great way to enhance your skills and stay up-to-date with the latest design trends. Whether you're just starting out or looking for new inspiration, there are plenty of free tools available online that can help you improve your craft. From graphic design software to tutorials and courses, there's no shortage of resources to choose from.
Free Resources for Designers
Design is one of the most essential elements in any project. It can make or break a product, service, or idea. However, creating the perfect design can be a daunting task for many designers – especially when they don't have access to the right resources. Luckily, there are plenty of free resources available for designers that can help them create stunning designs without having to shell out money.
Designers are always on the lookout for new resources to enhance their work, but it can be difficult to find affordable options. Fortunately, there are many free resources available that designers can take advantage of. From stock photos and icons to fonts and templates, these free resources for designers we collected can help you create stunning designs without breaking the bank.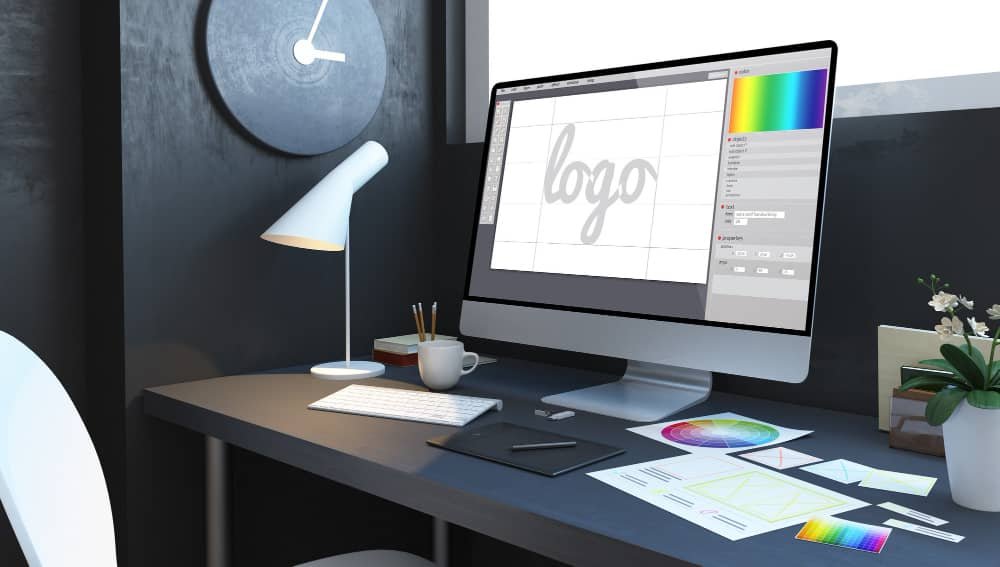 Graphics Resources
---
Graphics resources are first from our list with free resources for designers as they are vital in the world of design, from creating graphics and illustrations to enhancing user experience. These resources help designers create visually appealing designs that capture the attention of their audience. They also allow designers to save time by utilizing pre-made templates and assets.
1. Pixeden: Full of free graphics and web resources, Pixeden has a little bit of everything. From graphic design and web design templates to a whole host of icons and vectors, there's a lot to choose from. You can sign up for a free account but if you want something a bit extra, they offer relatively cheap premium plans too. www.pixeden.com
2. Design Instruct: Design Instruct offers lots of free resources, as well as a ton of useful articles. Simply head to their Freebies section to download anything from icons, vectors and fonts, to Photoshop actions, stock images and textures. Their articles are worth a browse as well if you have a spare minute. www.designinstruct.com
3. Pixel Buddha: Browse through Pixel Buddha's endless catalog of freebies, including icons, templates, vectors and more. The website has a few high-quality fonts as well, which are good for adding a personal touch to a project. From time to time the website hosts limited special offers as well, letting you snap up premium goods for nothing. www.pixelbuddha.net
4. Dribbble: As well as being a great source for design inspiration, Dribbble also high-quality freebies including icons, fonts, vector illustrations, patterns and textures. They are often featured on numerous websites, but you can be the first to view the very latest additions by searching the 'freebies' tag on the Dribbble website. With so many users worldwide, you can be sure of a good selection of items posted each day. www.dribbble.com
5. Creative Market: Go to their Get Free Goods section for a line-up of the best free goodies on the Creative Market from the past week. To mix things up the website offers a variety of graphics, including vectors, Photoshop packs, fonts and textures. www.creativemarket.com
6. Bittbox The Freebie Gallery on the Bittbox website includes a vast selection of brushes and textures available for free download and use in Photoshop. Expect scratched backgrounds, paint blotches, wooden textures and loads more. www.bittbox.com
---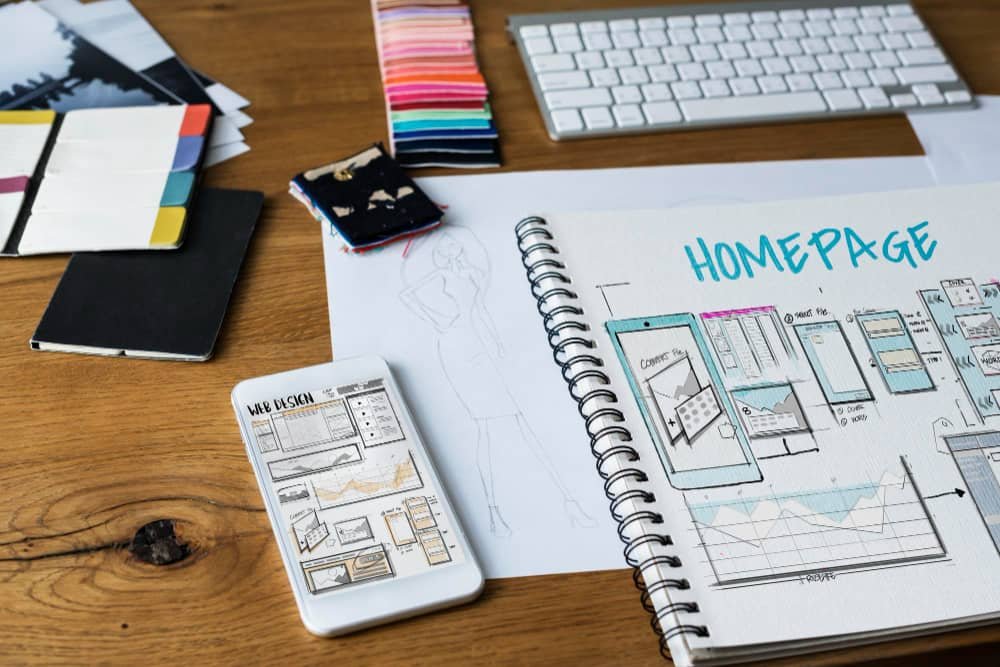 Web Design Resources
---
Web design is a constantly evolving field, and designers are always on the lookout for new resources to help them stay ahead of the curve. Luckily, there are plenty of free resources available online that can help designers improve their skills, streamline their workflows, and create beautiful websites. From templates and stock photos to typography tools and color palette generators, these resources can be incredibly helpful for designers of all skill levels.
7. Fly Pixel: Similar to Pixeden, Fly Pixel has hundreds of user interface, template and icon resources, available for free. If you have something particular in mind for a specific project, their handy search filters can help you narrow down the resources by colour. www.flypixel.com
8. Graphic Burger: There are some great mockups on Graphic Burger to experiment with, from business cards to street signs. The background textures are also rather useful.  Some of the free resources are limited though, with total access to the full pack through a premium account. www.graphicburger.com
9. Psddd: Best for Photoshop downloads, Psddd has a variety of icons, UI kits, backgrounds, and mockups too. Their Photoshop elements include textures and brushes to layer onto your design, as well as a few free extensions and tips. www.psddd.co
10. Freebiesbug: From fonts and icons to Illustrator and Photoshop freebies, Freebiesbug has got a vast amount of resources for designers. There is a large selection of good quality, unique fonts, as well as mockups and website templates. Whatever you need, you're likely to find it on this website. www.freebiesbug.com
11. WebdesignerDepot: The blog covers popular web design trends, with tutorials and free stuff along the way too. There are articles covering all aspects of web design from branding and UX design, right up to marketing and social media help, while the WebdesignerDepot freebies include UI kits, WordPress themes, mockups, icons and vectors. www.webdesignerdepot.com
---
Typography Resources
---
When it comes to designing any content, typography plays a crucial role. It can make or break the entire appearance of your design. Choosing the perfect font style that resonates with the brand's personality and message is essential for every designer. However, not everyone has access to paid software or resources to get their hands on unique and high-quality font styles.
In addition to providing free fonts, some of these typography resources also offer tutorials on how to choose the right font style and how to pair different fonts together effectively.
12. Font Squirrel: The mother of all font websites, Font Squirrel has hundreds of different typefaces for free use across commercial work. Whatever style you need, from a more corporate font to calligraphic lettering, there are all sorts, which can be searched for by their list of tags. www.fontsquirrel.com
13. Fontshop: Whether you're new to design or not, Fontshop gives a nice digest of design terms relating to fonts in their glossary, to help you get your head around things. It's also a good place to start if you're unsure about how to search for the font you want. Here's the full A-Z of the terminology so you can get clued up: www.fontshop.com/glossary
14. Typewolf: Typewolf was created with the purpose of gathering together the best typography resources, making finding the perfect font as easy as possible. There are tons of lists summing up certain types of fonts, guides and resources about typography, and other recommendations. The website even has a catalog of where different fonts are used, so you can get a feel of what they look like in print or on the page of a website. www.typewolf.com
15. Typecast: A free account on Typecast gives you access to over 3,650 web fonts, including some of the most celebrated and influential typefaces. It lets you design a working prototype that can be exported ready for production in HTML and CSS. As well as certain decorative design options, Typecast allows you to focus on the finer points, giving precise control over typography. www.typecast.com
16. Free Typography: There are a lot of fonts to choose from on Free Typography, whether you're searching for something simple or a more unique typeface. The website also invites you to submit your own font, which is a good way to build up your portfolio. www.freetypography.com
---
Photography Resources
---
There are numerous free resources for designers when it comes to photography. Whether you're working on a website, creating social media content or designing marketing materials, having access to quality images is essential. Here are some of the best photography resources available online for those who need high-quality visuals without breaking the bank.
17. Unsplash: Subscribe to the Unsplash mailing list to get 10 free photos every 10 days, straight to your inbox. The high-resolution photographs can be of anything, that's all part of the surprise. Expect seascapes and landscapes, architecture, travels on public transport, individual journeys, and much more. The website is great if you're looking for something nicer than a standard stock image, and all images are free to use however you like. Modify and copy away! www.unsplash.com
18. Tech & All: Search Tech & All for free HD stock photos and design mockups. You'll find photographs of pretty much anything, for free use across whatever project you've got lined up. There are a few other design resources like fonts and templates, although the website is mostly a go-to for photos. www.techandall.com
19. Death to the Stock Photo: Cheesy stock photos have had their day and it's time that new and current photographs stepped in. Death to the Stock Photo delivers a fresh pack of high-quality photos into your inbox each month that can be used wherever you choose. The website is another alternative if you're looking for a more unique image. www.deathtothestockphoto.com
20. Magdeleine: Use the filter system on the Magdeleine website to search for the right stock image. Photographs can be filtered by category, including city and architecture, objects, and food. Ideal if you need an image fast. www.magdeleine.co
---
Inspiration Resources
---
As a designer, it is essential to have a constant source of inspiration to create innovative and unique designs. While there are many paid resources available in the market, free resources can be equally beneficial. In this article, we will explore some of the best free resources for designers to inspire.
21. Colour: Hailpixel – Create the perfect color palette with Colour: Hailpixel's random color palette generator. Scroll your mouse to see colors flash up on the screen accompanied by their hex code, inviting you to save them or generate another. Saved colors build-up to compose a full palette, ready for design use. Be warned though, it's easy to find yourself glued to it generating endless color combinations… color.hailpixel.com
22. Niice – The ultimate inspiration boosting tool, Niice lets you build mood boards to look back on when you're running low on ideas. There's even an app available to download so you can access the mood boards when you're out and about. Simply a private inspiration space, the website is designed to help you spark that next big idea. www.niice.co
23. Smashing Magazine: This well established online magazine is dedicated to designers and web developers with a number of helpful tips and advice articles, from using Photoshop to creating apps. Smashing Magazine also has a selection of free downloads under their Graphics category so you can build your resources and learn at the same time. www.smashingmagazine.com
24. Graphic Design Blender: The website posts a number of articles each week aimed at people working within the creative industries. From tips on how to succeed as a freelance designer to the biggest mistakes you should avoid making, Graphic Design Blender is your number one source for a lot of questions you need help answering. www.graphicdesignblender.com
25. Understanding the colors: – complete color guide Understanding the colors on the color wheel and what they mean is the first step to decorating your space satisfactorily. This is an updated and detailed guide on what different colors mean. It is written by an in-house designer based on her years of industry experience. The guide is completely free and you can find it here. www.jenreviews.com
---
Project Management Resources
---
As a designer, having access to valuable project management resources can help you streamline your workflow and achieve better results. Luckily, there are many free resources available that can help you improve your project management skills and stay on top of your deadlines. Whether you're just starting out or you're an experienced designer looking to expand your skillset, these resources can be incredibly useful.
26.  Pocket: Collect inspirational content whilst you're on the go, saving it for later with Pocket. It connects your web browser and mobile, letting you save things from a variety of different websites and apps too. Create moodboards or easily add things as future references. The app doesn't even need an internet connection to load up, so that you can look at your content and read saved articles anywhere, even when offline. www.getpocket.com
27. Toolr: If you want to take your work with you on the go, Toolr has a long list of all the websites to head to, most of which have accompanying apps. There are apps to cover the full design spectrum, from offering up stock images straight to your mobile or tablet, to apps that let you organize your thoughts. If you're stuck for creativity, there's a roundup of apps that share the work of designers all over the world, and even apps to get your playlist sorted in time for work. www.toolr.co
28. Trello: As one of the most comprehensive projects management tools, Trello is completely user-friendly. The software lets you stay organized, helping you get stuff done. You can shape the interface to suit by dragging and dropping ideas or tasks into different lists. Handy notifications will keep you reminded of any deadlines too. There's also an app available for free download, allowing you to sync your tasks across devices. www.trello.com
29. Evernote: You can manage your workspace in one place with Evernote. Syncing across all devices, the platform lets you collect images, information, notes and articles for future reference. It's also a great way to move ideas from inspiration to completion by jotting down various stages of a project. You can even connect to other users, which is a valuable way of sharing ideas and staying in touch if you are collaborating on a project. www.evernote.com
30. MailZak: It's easy to let your emails and notifications spiral out of control but MailZak manages everything for you, integrating your email and social accounts in one place. This means you have fewer distractions and more time to focus on what matters – designing. The free account give you comprehensive cover but premium upgrades let you expand your email and social reach. www.mailzak.com
31. Toggl: There are lots of time management tools out there but Toggl is one of the best, it looks great and it's free. It uses a simple web-based platform, helping you track your time so you know exactly how much to charge clients. Toggl also lets you generate powerful reports and export timesheets so that you better understand where your time is going. www.toggl.com
---
In conclusion, free resources for designers are an invaluable tool. They can help anyone, from a beginner to seasoned professional, build their skills and improve their portfolio. With the right guidance and knowledge of where to find these materials, anyone can benefit from utilizing them. Designers should also be aware that there are plenty of ways to monetize their work with the use of free resources, such as creating digital products or selling stock photos.