Are you looking to optimize your website for the best SEO results? You've come to the right place! In this article, we'll take a look at the top 10 free SEO tools that you can use to help you get the most out of your website.
From meta tag and title tag generators to keyword analysers, XML sitemap generators, website crawlability checkers, analytics tools, link analysers, SEO audits, search volume checkers, competitive analysis tools, social media analysers and more, this ultimate list of free SEO tools will help you get your website up to scratch and improve its search engine rankings in no time.
On-Page SEO Tools
---
Every website needs to make sure their content is optimized for search engine rankings. One of the best ways to do this is to use on-page SEO tools. On-page SEO tools can help you identify errors and make sure your content is written according to best practices. Here are the top 10 free SEO tools that can help you get the most out of your website:
Meta Tags and Title Tag Generators
Meta Tags and Title Tag Generators are first on our list with the most important tools available to help improve website performance for the best SEO results. These tools analyze web page content and generate html tags, including title tags and meta tags, based on the page content descriptions. This allows the website to be better organized and more efficiently indexed, leading to improved rankings for website pages in search engine results. The meta tags and title tags are important for both search engine optimization and usability; if they are not properly structured, search engine crawlers may not be able to identify the website's content properly and the user experience can be affected.
Header Checkers
Checking your website's headers for any potential errors is a good way to optimize your website for search engine crawlers. Several of the Top 10 Free SEO Tools include header checkers, which can help you identify any 404 errors, redirection problems, and misconfigurations that might be having a negative effect on your website's performance. Additionally, header checkers can help you confirm your website is properly configured to return the correct status codes to search engine spiders so they can index your pages more efficiently.
Keyword Analyzers
If you want to make sure that you are using the best keywords for your content, a keyword analyzer can be an invaluable tool. These tools provide insight into the most popular keywords and phrases related to your business, enabling you to create content that is more likely to reach an audience. The best part is that there are several free keyword analyzers available to help you find the best words for your content. Some of the top 10 free SEO tools include Wordtracker, SEMrush, and Ubersuggest.
XML Sitemap Generators
Creating an XML sitemap for your website is one of the fundamental components of a successful SEO strategy. Fortunately, there are a number of top 10 free SEO tools that can help you create one for your website. XML Sitemap Generator is a popular tool that can generate an XML sitemap for both large and small websites. With this tool, you can easily create customized and optimized sitemaps with one click. Additionally, it provides detailed instructions on how to submit the generated sitemap to major search engines such as Google and Bing.
Website Crawlability Checkers
When it comes to SEO, it's important to know if search engine bots are able to crawl your website and its content. Crawlability checkers can help you identify any obstacles to these bots, such as broken links, restricted access and illegal robots.txt directives. Among the SEO tools for the best SEO results are Xenu's Link Sleuth, Screaming Frog and DeepCrawl. These tools can help you coordinate a successful and comprehensive technical optimization of your website.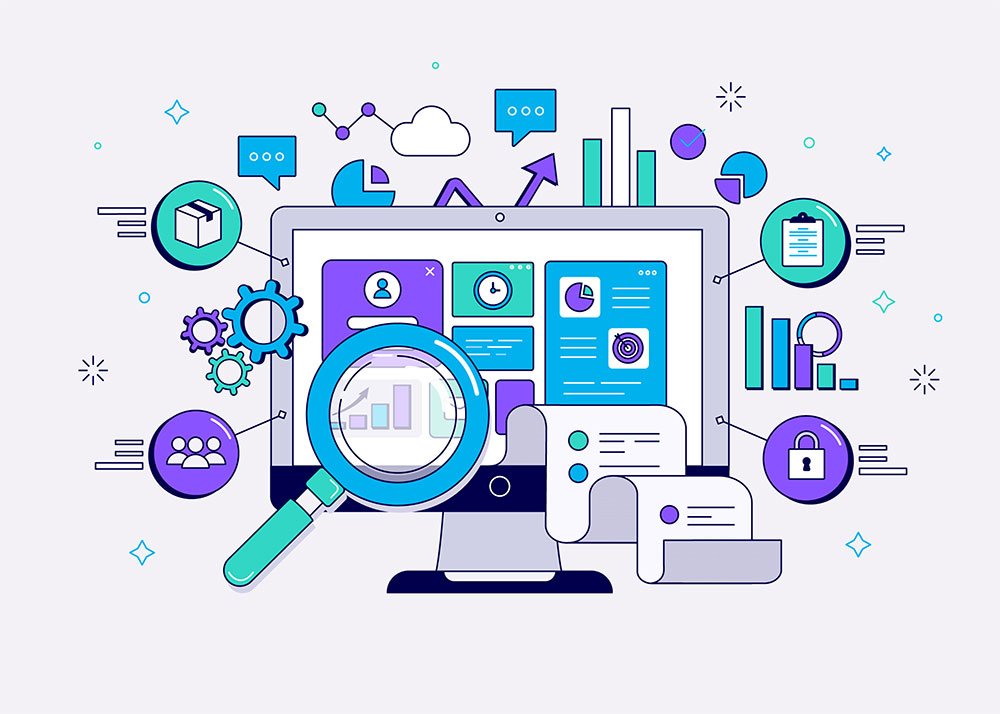 Analytics Tools
---
For website owners, analyzing the performance of your website is essential to ensure your SEO efforts are successful. Fortunately, there are several free SEO tools to help you measure the performance of your website. Here are the top 10 SEO tools you can use to get the most out of your website for the best SEO results:
Link Analyzers
Link Analyzers are an important part of any SEO campaign and are essential for improving the performance of your website. They help identify broken links and redirects, as well as highlighting areas where you can make improvements. With the right link analyzer, you can easily identify the SEO tools to help get the most out of your website for the best SEO results. Link analyzers can help you improve your website's ranking, as well as providing insights on what works and what doesn't. They also provide suggestions for improving the content of your website so that your visitors get the best experience possible. By utilizing link analyzers, you can maximize the return on your SEO investment.
Look at this
Just insert our shortcodes
SEO Audits
Analyzing the search engine optimization (SEO) of a website is a key part of any successful digital marketing strategy. Although detailed and comprehensive audits can be expensive, there are free tools available to help website owners audit the performance of their website for the best SEO results.
With a comprehensive SEO audit, website owners can easily identify overlooked elements that could be impacting their rankings. Some of these free tools include Screaming Frog, SEMRush, and MozBar. Each of these tools offers a different type of insight and can help website owners identify and fix any potential issues with their website.
For a more thorough audit, some tools offer a comprehensive audit report that can be used to identify changes that need to be made to the website. These reports can provide detailed recommendations on keyword selection, content optimization, and website optimization. By utilizing these tools, website owners can improve their search engine optimization and get the most out of their website.
Search Volume Checkers
One of the best tools for the best SEO results is a search volume checker. These tools are invaluable to help you analyze the frequency of searches associated with keywords. They will also help you to understand the number of people searching for your products or services. The results from these tools can be used to determine the best keywords to use in order to optimize your website for higher search engine rankings. Furthermore, these tools can inform you about new trending topics that may need to be incorporated into your strategy. Used correctly, a search volume checker can be a great asset for your website.
Don't optimize for conversions, optimize for revenue.

Neil Patel
Competitive Analysis Tools
Competitive Analysis Tools are a popular choice among the tools for the best SEO results. These tools allow webmasters to track, monitor and measure the performance of their website in comparison to those of their competition. They provide insights on the ranking of other sites in different search engines and on the keywords their competition is using, as well as other helpful information that can help you stay ahead or get ahead of the competition.
More from InHype
Recommended
Social Media Analyzers
Social Media Analyzers have become a major resource for tracking a website's performance. These tools for the best SEO results allow website owners to see how their social media accounts are performing in relation to a website's overall ranking. Analyzing the various metrics such as the reach of posts, engagement rate, and the amount of followers can help to identify what strategies are working and areas of potential improvement. By analyzing the performance data, website owners can gain insights into how content is being received by their target audience and make necessary changes to improve their overall rankings.
---
Conclusion
---
In conclusion, SEO tools are an essential part of website optimization and they should be utilized to get the most out of your website. These free SEO tools help you understand how to better optimize your website and make sure it is ranking well in search engine results pages. They can also help you find the best keywords, analyze your competition and measure your SEO performance. By utilizing these free SEO tools, website owners will be able to get the most out of their website.