Photoshop plugins for web designers provide solutions for different design challenges. From automating repetitive tasks to adding new effects or functionalities to your design arsenal, these plugins can significantly streamline your workflow and take your designs to the next level.
What Are Photoshop Plugins?
---
Photoshop is undoubtedly one of the most popular software tools for web designers. It provides a wide range of features and functionalities to create stunning designs that captivate the audience's attention. However, what makes Photoshop even more powerful are its plugins that help designers save time and effort while enhancing their productivity.
Photoshop Plugins are software extensions that add extra features and functionality to Adobe Photoshop. These plugins can be installed within Photoshop and can enhance the user's overall experience by providing additional tools and effects. There are various types of plugins available, such as filter plugins, automation plugins, brush plugins, and many more.
Filter plugins are one of the most common types of Photoshop Plugins. They allow users to apply unique filters to their images without having to manually create them from scratch. For instance, there are filter plugins that simulate film grain or add an oil painting effect. Automation Plugins help users automate repetitive tasks in Photoshop by creating actions that can be performed with just a few clicks. Brush Plugins add new brush sets with unique shapes and textures that users can use to create different effects on their images.
Overall, using Photoshop Plugins is an excellent way to expand your creative horizons when working with digital imagery.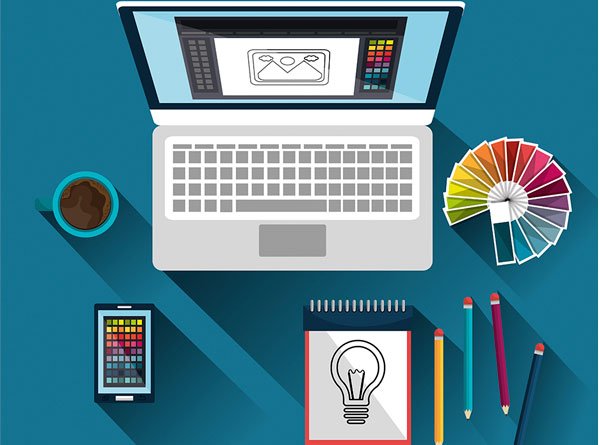 What Are Some of the Best Photoshop Plugins for Web Designers
---
Photoshop is a powerful tool for web designers, but it can be made even better with the help of plugins. Plugins are add-ons that enhance the functionality of Adobe Photoshop and make designing websites easier, faster, and more efficient. In this article, we'll explore some of the best Photoshop plugins for web designers.
Photoshop is an art, and you can do a lot with it. Change the atmosphere through different lighting and make the pictures look more interesting.

Crystal Renn
Photoshop Plugins are essential tools for web designers as they provide a variety of features that allow them to work efficiently and effectively. The plugins offer an array of benefits, from enhancing the design workflow to optimizing images for the web. With these tools, web designers can achieve more in less time and produce high-quality results.
One of the main reasons why web designers use Photoshop Plugins is their ability to automate repetitive tasks. These plugins provide shortcuts and automation scripts that enable them to accomplish a task with just a few clicks, saving time and reducing errors. Additionally, these tools can help create stunning effects that would take much longer if done manually.
Another reason why Photoshop Plugins are popular among web designers is their ability to optimize images for the web. Large image files can slow down website loading times, which negatively impacts user experience.
CSS3 Photoshop Plugin CSS3Ps
One such plugin is CSS3Ps, which converts layer styles into CSS code directly within Photoshop. It saves you from the hassle of manually writing CSS code and optimizes your workflow by generating clean, browser-ready code that you can copy-paste into your project.
With CSS3Ps, web designers can easily create responsive designs that look great on any device. This plugin supports all major browsers and platforms, ensuring that your designs will be accessible to everyone. Whether you're a beginner or an experienced designer, CSS3Ps makes it easy to create stunning websites in no time.
Founded in December 1982 by Charles Geschke and John Warnock, Adobe Systems revolutionized the way we create and edit digital content. The company's flagship product, Photoshop, quickly became the go-to tool for graphic designers, photographers, and artists around the world. With its powerful features and intuitive interface, Photoshop has enabled professionals to bring their creative visions to life in ways never before possible.
In addition to its time-saving benefits, CSS3Ps also helps improve the accuracy of your designs. The plugin automatically generates clean and organized CSS code, which means there's less room for error when creating complex layouts.
---
---
PixelSquid Photoshop Plugin
One of the most popular Photoshop plugins for web designers is PixelSquid. PixelSquid offers a library of 3D objects that designers can easily incorporate into their designs. With PixelSquid, you no longer have to spend hours creating complex 3D models from scratch. Instead, you can simply drag and drop pre-made objects into your design and customize them as needed.
If you're looking to take your Photoshop experience to the next level, then PixelSquid is the plugin you need. PixelSquid is a powerful Photoshop plugin that allows you to quickly and easily add 3D objects into your designs without having to leave the comfort of your favorite software. With its easy-to-use interface and vast library of high-quality 3D objects, PixelSquid helps you create stunning visuals in no time.
One of the standout features of PixelSquid is its extensive collection of pre-made 3D objects that are ready for use right out of the box. These include everything from furniture and vehicles to animals and plants, making it an indispensable tool for designers working on any type of project. Additionally, each object comes with multiple angles and perspectives, giving you complete control over how it appears in your design.
---
CSS Hat Photoshop Plugin
Another great plugin from the Photoshop plugins for web designers group is CSS Hat. CSS Hat simplifies the process of converting Photoshop designs into CSS code by generating code automatically based on layer styles in your PSD files.
CSS Hat is the popular Photoshop plugin that has been making waves in the design industry. It offers designers an easy way to convert their Photoshop designs into CSS code, saving them time and effort. The plugin is a must-have for any designer who wants to streamline their workflow and create high-quality designs quickly.
The CSS Hat plugin is incredibly user-friendly, making it accessible to designers of all skill levels. It works seamlessly within Photoshop, allowing users to see real-time previews of their design as they make changes. This means that designers can experiment with different design elements without having to switch back and forth between programs.
One of the most impressive features of CSS Hat is its ability to generate clean and concise code. This means that regardless of how complex your design is, you will always have an easy-to-read output that can be easily integrated into your website or application's stylesheet.
---
Webbsy
Photoshop is a popular image editing software that has been around for decades. It is widely used by photographers, graphic designers, and artists alike. With its advanced features and capabilities, it has become an essential tool in the industry. Photoshop plugins are additional tools that can be added to the software to enhance its functionality even further. And one such plugin that has caught our attention recently is Webbsy.
Webbsy is a powerful Photoshop plugin that allows users to create stunning web designs with ease. It comes loaded with various pre-designed templates, elements, and icons that can be easily customized according to your needs. The plugin part of our list with the Photoshop plugins for web designers, also offers a user-friendly interface that makes designing websites effortless for beginners as well as professionals.
One of the standout features of Webbsy is its ability to generate high-quality HTML and CSS code automatically.
---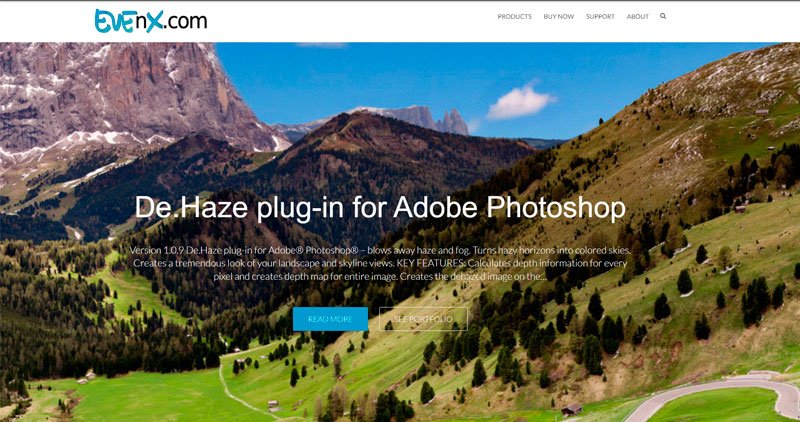 QR Code Generator
Photoshop users can now easily generate QR codes thanks to the new Photoshop plugin – a handy tool for designers and marketers alike. The QR Code Generator Photoshop Plugin allows users to create fully customizable QR codes within seconds, without ever having to leave their favorite design tool.
With this plugin, you can quickly generate a range of QR code types including URL, text, email, phone number and more. You have the option to choose from various sizes and color schemes that suit your brand or project. This flexibility ensures that you can customize your QR code design while still keeping it legible and scannable.
Apart from generating high-quality codes directly in Photoshop documents, the plugin also makes it easy for designers and marketers to track their campaigns. With integrated analytics tools, users can monitor scans on their generated codes from within the app itself.
---
Font Awesome PS
If you're a graphic designer or someone who works with Photoshop on a regular basis, then you may be interested in the Font Awesome PS Photoshop Plugin. This plugin is designed to make it easier for users to access and use Font Awesome icons within their designs. With over 3,000 customizable icons available, this plugin is perfect for those who want to add some extra flair to their projects without having to search for individual images.
One of the key benefits of using the Font Awesome PS Photoshop Plugin is its ease of use. The plugin integrates seamlessly with Adobe Photoshop, making it easy for users to find and customize icons as needed. Whether you're working on a website design, creating social media graphics or designing print materials, this plugin can help streamline your workflow and save you time.
Another great feature of the Font Awesome PS Photoshop Plugin is its flexibility and of course it is part of our list with amazing Photoshop plugins for web designers.
---
Pexels Photoshop Plugin
Whether you are looking for video or images online or already have them on your computer, you can get them whenever you want with Interwebs at your fingertips. Record, collect, download, and upload digital photos and videos from wherever you are.
If you are a photographer, designer or content creator who uses Photoshop, then you know how valuable plugins can be. They can help speed up your workflow and enhance your creative output. And now, with the next plugin from Photoshop plugins for web designers group – Pexels Photoshop Plugin, you have access to millions of free stock photos right inside Photoshop.
With just a few clicks, this plugin allows you to search for and download high-quality images from Pexels without ever leaving your workspace. This means no more switching back and forth between windows or wasting time browsing through multiple websites in search of the perfect image. You can save time and focus on what really matters – creating amazing visuals.
The Pexels Photoshop Plugin is easy to install and even easier to use. It seamlessly integrates with Adobe Photoshop CC 2015 and above versions so that you won't have trouble using it with your preferred version of the software.
---
Larys Control 2
Larys Control 2 is the latest version of a free Photoshop plugin that has become an essential tool for graphic designers, photographers and anyone else working with images on this platform. The software is made up of seven scripts that enable users to streamline their photo editing tasks, making them faster and more efficient. With Larys Control 2, users can now do away with tedious manual work and focus on creativity.
One of the primary benefits of using Larys Control 2 is its ability to automate repetitive tasks in Photoshop. These include adjusting the brightness and contrast levels, resizing images, applying filters and much more. By doing so, it saves designers a lot of time which they can use to create high-quality designs that meet clients' needs. Additionally, the extension comes with a user-friendly interface that makes it easy to navigate even for new or inexperienced users.
---
ON1 Effects Photoshop Plugin
Next on our list with Photoshop plugins for web designers is ON!. The ON1 Effects Photoshop Plugin is a versatile and powerful tool that enhances your photos with just a few clicks. This plugin offers an array of filters, textures, and presets for you to choose from, giving you complete control over your images. With its user-friendly interface and intuitive tools, it's easy to achieve professional-grade results.
One of the standout features of this plugin is its ability to stack multiple effects on top of each other. You can layer multiple filters and adjustments to create a unique look that suits your style. Additionally, the ON1 Effects Photoshop Plugin is compatible with other popular photo editing software like Lightroom and Capture One Pro.
Whether you're looking to add some drama or enhance the colors in your photos, the ON1 Effects Photoshop Plugin has got you covered. It's a great investment for any photographer who wants to take their editing skills to the next level.
---
Nik Collection 3
The Nik Collection 3 Photoshop Plugin is a must-have tool for any photographer or designer looking to enhance their images. This powerful plugin is one of the favorite Photoshop plugins for web designers and comes with eight different plugins that can be used to improve every aspect of your photos, from color correction and sharpening to creative effects like vintage film looks and bokeh. With this collection, you'll have everything you need to take your photos from basic to breathtaking.
One of the standout features of the Nik Collection 3 Photoshop Plugin is its versatility. Whether you're working on portraits, landscapes, or still life shots, there's a plugin in this collection that will help you achieve your desired look. Plus, each plugin comes with a range of customizable settings so you can fine-tune the effect to suit your particular image.
Another reason why the Nik Collection 3 Photoshop Plugin is such an essential tool for photographers and designers is its ease of use.
---
Conclusion
---
In conclusion, web designers can benefit greatly from the use of Photoshop plugins. From text effects to image adjustments, finding the right plugin is easy with so many options available. With a little bit of research, web designers can find Photoshop plugins for web designers that will suit their needs and help them achieve their desired results faster than ever before. Whether it's for professional or personal projects, Photoshop plugins for web designers are great tools to have in any web designer's arsenal.