Business owners often overlook the potential and marketing power of printed collateral like printed business flyers. While it is true that you can increase the number of displays with TheMarketingHeaven.com on each of your social media video posts, you must make sure not to forget the importance and impact which flyers can provide for your business. If you want to reach more people than your competitors, then you should approach your business promotion in a complex integrated way, as elucidated on this Salesforce blog. The complex marketing strategy includes digital marketing campaigns via Google ads, social media posting and promotion, and offline promotion via business flyers, brochures, leaflets, etc.
With the growth of digital marketing popularity, many think that printed flyers distribution is a relic of the past in terms of effective business promotion. But it's not. According to the research run by DLM, up to 79% prefer to keep, give a friend or take a look at the contents of a flyer. 78% of respondents take a look at door drops and 23% read them. This means, that printed business flyers are still an effective way of communicating with the target audience as well as an efficient means to reach more prospective clients. A professionally designed flyer can serve many business goals, from making people visit a website, using a discount for purchase or taking advantage of a special offer, signing up for a monthly newsletter, etc. Here are a few reasonable arguments in favor of using printed flyers as one of the advertising tools for business promotion.
Business Flyers Can Be Distributed via Multiple Ways
There are a lot of different ways of flyer distribution. The traditional hanging out of flyers on the street is just one of them. There are a lot of other ways to distribute flyers, like door drops, hand-to-hand distribution, direct mailing which help to extend the possibilities of flyer distribution. Here are some smart ideas of how you can distribute business flyers:
Place flyers at reception and checkout areas;
Leave flyers on door handles;
Hang out flyers at trade shows and festivals;
Display flyers in advertising stand in stores;
Send flyers as mailers;
Distribute flyers via business partners which offer complementary services or products.
Flyers Are Cost Effective
The usage of flyers is a more cost-effective way of advertising than other types of marketing. Digital marketing has made the design and printing of flyers cheaper. You don't need to hire a marketing agency for hanging out flyers. In most cases, you don't need human resources for flyers distribution.
Flyers Are Super Easy to Create
There are so many tools and ways for quickly creating customized flyers for your business. One such way is online flyer makers, which allow you to edit and customize a pre-made flyer template right in the interface of a flyer maker and then save it to your local disk or print it out right away. Another option of business flyer creating is using free flyer templates for Photoshop. With basic Photoshop editing skills, you can create a personalized flyer design for your business in several clicks. A flyer PSD template has the pre-designed layout and design elements that you can easily change by adding your custom business details, benefits, photos via smart objects. Below you can find a collection of 35 multipurpose free business flyer PSD templates for all kinds of business. Whether you own a barbershop, a beauty salon, a restaurant, an IT company, a dental clinic or a real estate business, below you will find a free flyer PSD template that perfectly fits your business needs.
Printable Free Business Flyer PSD Templates
Gardener – Free PSD Flyer Template + Facebook Cover + Instagram Post
Free Agriculture and Farming Flyer template
Babysitter – Free Flyer PSD Template
Manufacturing Products – Flyer PSD Template
Legal Service – Free Flyer PSD Template
Photography – Flyer PSD Template + Instagram template
Realtor – Free Flyer PSD Template
Real Estate – Free Flyer PSD Template
Korean Cosmetics Brand – Free PSD Flyer Template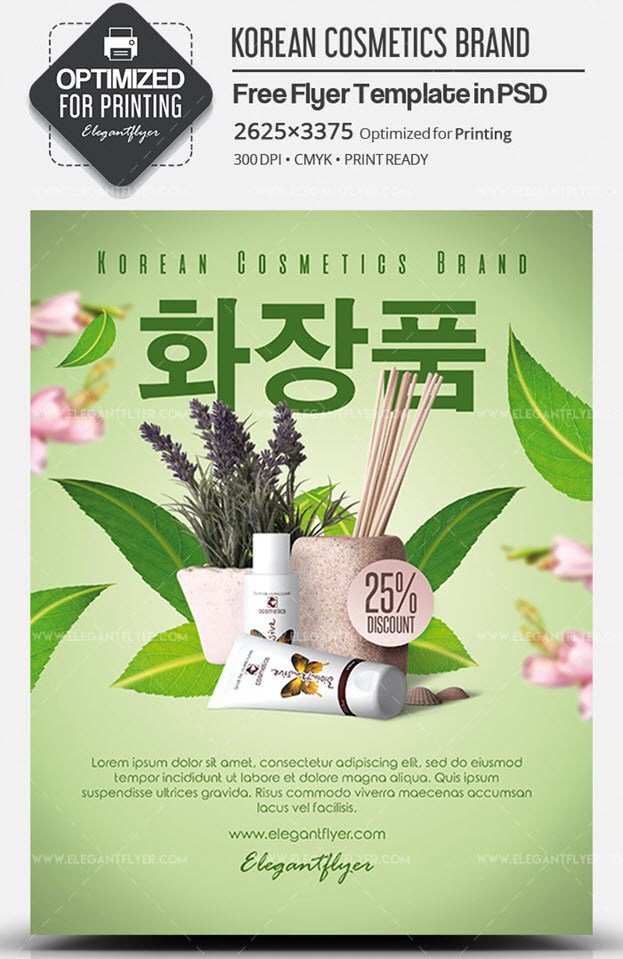 Beauty SPA Saloon – Free Flyer PSD Template
Barbershop – Flyer PSD Template
Business Training – Free Flyer PSD Template
Real Estate Agency – Free PSD Flyer Template
Private Accountant – Free PSD Flyer Template
Business Summit – Free PSD Flyer Template + Facebook Cover + Instagram Post
Food Festival – Free PSD Flyer Template
Restaurant – Free Flyer PSD Template
Medical Help – Free PSD Flyer Template + Facebook Cover + Instagram Post
Medical Clinic – Free Flyer PSD Template
Lawn Care – Free Flyer PSD Template
My personal VLOG – Free PSD Flyer Template
Free Mobile App Template
Marketing – Flyer PSD Template
My Favorite Restaurant – Free PSD Flyer Template + Facebook Cover + Instagram Post
Restaurant Event – Free PSD Flyer Template + Facebook Cover + Instagram Post
Restaurant opening – Free Flyer PSD Template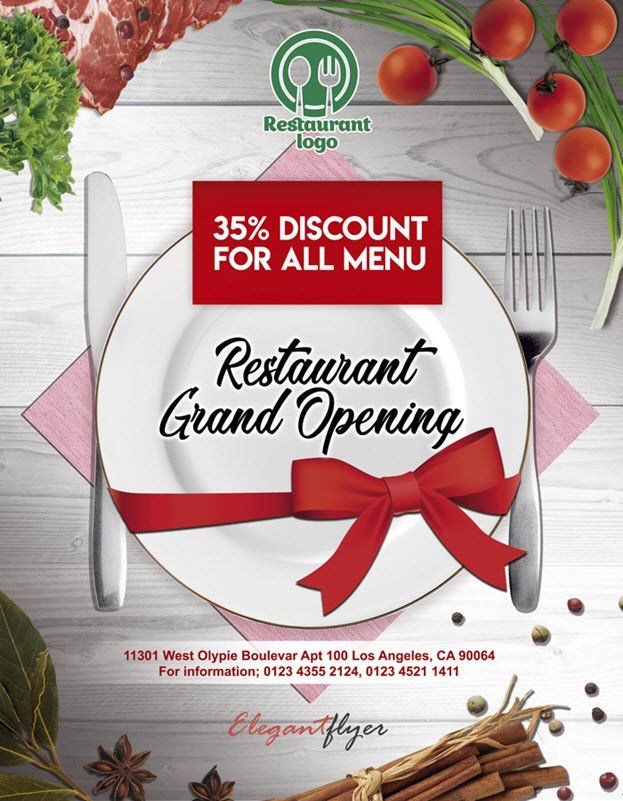 Winter Sale – Free PSD Flyer Template + Facebook Cover + Instagram Post
Black Friday Sale – Free PSD Flyer Template
Cyber Monday – Free Flyer PSD Template
Travel Agency – Free PSD Flyer Template + Facebook Cover + Instagram Post
Travel and Tourism – Flyer PSD Template
Volunteer – Free Flyer PSD Template
Fitness Classes – Free PSD Flyer Template + Facebook Cover + Instagram Post
GYM – Free Flyer PSD Template
Fitness – Free Flyer PSD Template
Fitness Gym – Free Flyer PSD Template
---