If you are looking for high-quality icons to use in your design projects, then look no further than these beautiful free vector and PSD icons. These icons are perfect for web designers, graphic designers, UI/UX designers, or anyone who needs high-quality icons for their projects. The best part? They are completely free to download!
Whether you need social media icons, business icons, or just general purpose icons, there is a wide variety of options available in this round-up. From flat designs to more detailed and intricate ones, there is something for everyone's preference. With the ability to customize colors and sizes as needed, these PSD icon downloads offer both flexibility and convenience.
In addition to being visually appealing and easy to customize, these free vector and PSD icon downloads also save time on design work.
As a designer, it is always useful to have a collection of ready-made vector objects available to use in your designs projects. Here we've compiled the very best vector downloads for you. And, most of these vector files are completely free!
Free Vector & PSD Icons Downloads
Are you tired of searching for the perfect icons to use on your website or design projects? Look no further than our free vector and PSD icons round-up downloads. These downloads offer a vast collection of high-quality icons that are both versatile and customizable.
With our vector icon downloads, you can easily scale up or down without losing quality, making them perfect for all types of designs. The PSD icon downloads provide even more flexibility, allowing you to edit the colors, shapes, and sizes to match your specific needs. Plus, with so many styles and themes available, you're sure to find the right icons for any project.
Don't waste time scouring the internet for individual icons when you can have access to hundreds with just a few clicks. Our free vector and PSD icon round-up downloads make it easy to elevate your designs and take them to the next level.
5 O'Clock shadow icons thanks to ChurchMag & Pixelkit (vector)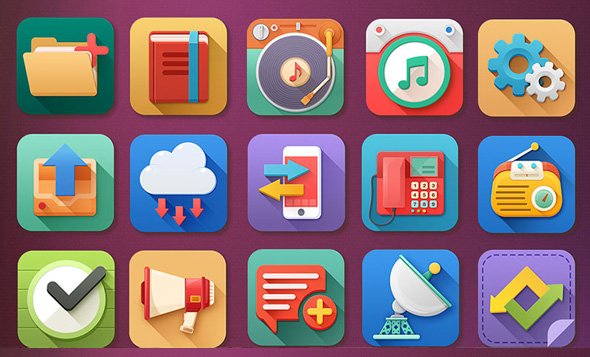 Using the bright but desaturated colors, favored in flat design; the icons are attractive, cheerful and friendly. In a fun twist the long shadow technique has been applied to actually increase the icons' 3D quality, rather than the usual approach of flattening it. Read and see more via the link below. Go to ChurchMag to download the 5 O'Clock Shadow Icons
---
150 Flat Long Shadow Icons
150 Flat Long Shadow Icons for you to download and use in your next graphic design or web/mobile design project, created by fermanaziz. You can to download the Long Shadow App Icons and use it free for personal project. I hope you like it and don"t forget to spread the world.
---
Socialis 3 icon set by Victor Ingman (psd, png)
Up for grabs is a beautiful set of social icons. This free download includes a PSD file will fully editable shape layers, plus 56 icon variations in PNG format. There are 24 different social networks included and 4 different types, that sums up to a total of 96 icons in the Socialis Icons
---
Thin Rounded Icons by Sebastien Gabriel (psd)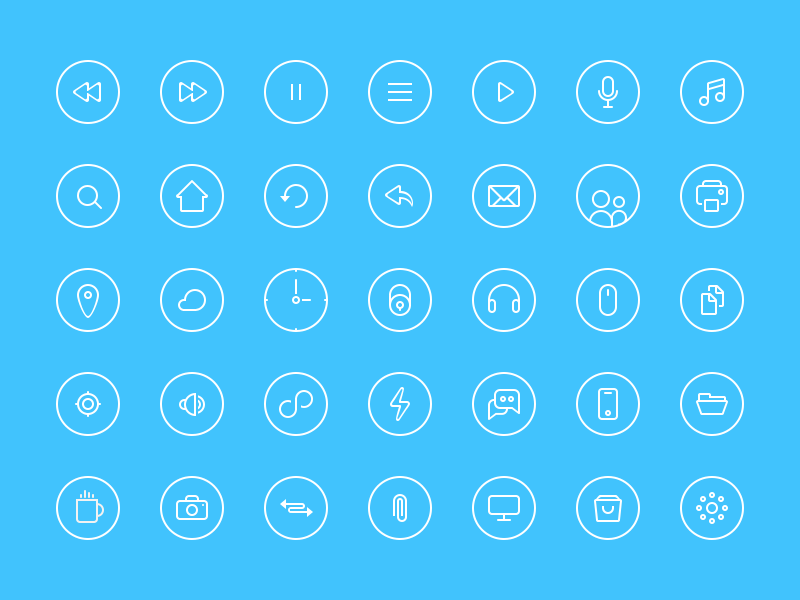 How about a set of 35 clean round icThin Round Iconsons, built with shape layers in Photoshop to allow for easy resizing? Nice. Go to DK to download the Thin Round Icons
---
Meteocons set this time thanks to DesignKindle & Alessio Atzeni (psd, eps, svg, csh)
Meteocons is a clean, scalable set of weather icons created by Alessio Atzeni. The download includes various file formats and Alessio also has a matching font you can get for free from his portfolio site. Go to DK to download the Meteocons Set
---
In conclusion, if you're looking for a quality source of beautiful vector and PSD icons, this round-up is the perfect place to start. With so many categories to choose from, you'll be able to find the perfect icon for your project in no time. The downloads are free, of high quality, and come with all the files you need to customize them to fit your own style.