Free Photoshop Logo Templates are an excellent resource for graphic designers and business owners who want to create a professional-looking logo quickly and easily. These templates are designed to save you time, money, and effort by providing pre-designed logos that you can customize with your own text, colors, and graphics.
There are many benefits of using Free Photoshop Logo Templates. Firstly, they can be used by even those who have little experience in graphic design or logo creation. Secondly, the templates come in various styles and themes that cater to different industries such as health, technology finance etc. Thirdly these templates can give businesses a head start on their branding journey without requiring them to spend thousands of dollars on professional designers.
Lastly, Free Photoshop Logo Templates offer flexibility when it comes to customization. With just a few clicks of your mouse, you can change the color scheme or add your own graphics without having to start from scratch.
Free Photoshop Logo Templates
These below introduced psd files with free logo templates are not something you must use for your brand. But unique design ideas can be obtained while altering these templates which are usually done by designers. You have the option to alter the layers with Photoshop software which are grouped nicely in these psd files so that creating a new logo template will be easy for you.
5 Free Watercolor Logo Templates (AI and PSD)
A set of five logo psd templates in illustrator and Photoshop formats to get the best out of both applications for high resolution output.
---
Moldova Flat Logo
A flat logo psd file that displays an artistic representation of wines, fruits, and hospitality.
---
Hexagonal Logo
A free download of logo with simple outline of dual hexagon merged together.
---
2 Vintage Logos
This psd file is free for both personal and commercial use and is a set of 2 vintage logos done by using vector shapes and some great fonts. Edit these to display your company's logo and create your branding.
---
4 Vintage Logo Badges with AI, PSD
A pack with logo badges in vintage design includes ai and psd format for Photoshop editing software.
---
Vintage Logo Kit Vol.1
Another vintage logo set suitable for photography logo, denim logo, design, marketing all alike. The PSD is vector layered for maximum scaling without image quality compromise.
---
Vintage Logo Kit Vol.2
This kit contains four logo psd files which are free to download. Navigator logo, travel logo are my favorites in this amazing free set.
---
Creative Real Estate Logo
A house logo vector design element with ai, eps, psd format for Photoshop and illustrator software.
---
Free Smartphone Logo
A logo made to suit cellphone company.
---
Android Logo PSD
Green logo for android.
---
Car Logos PSD
A set of 9 popular car logo brands with psd template.
---
10 Vintage retro labels PSD file V2 free Version
A huge psd file kit with 10 logos in psd format to choose for your company logo design.
---
Grand Royal Hotel Logo Template PSD
A logo for grand hotels, restaurants etc.
---
Nerd Logo PSD
A geek logo for adding in your portfolio or gravatar for fun.
---
Cloud Technology Logo
A cloud logo for hosting based website brands with psd template for editing the text or re-sizing the psd, vector ai, eps file as required.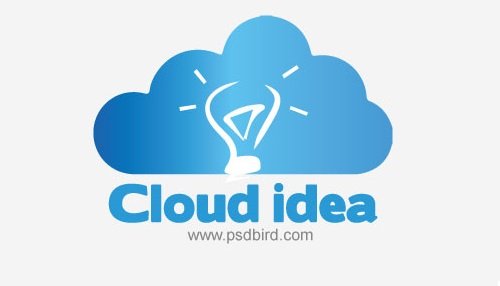 ---
Legal Logo Design Template
An attorney law logo styled with hammer.
---
3D Logo
---
Gourmet Logo
A free logo template.
---
Online scam icon (PSD)
It is a logo that shows a shield with a skull icon to protect from scams online. Very suitable for security firms.
---
Spy Logo
Better suited for spy work or say keyword spying websites.
---
Flashlight logo
Shed some light on the world with this logo.
---
Pencil Designer logo
Art designers will love this psd logo to use in their designs.
---
Gift Logo
A gift logo icon can be impressive on new gift shop websites or brands.
---
Logo Collection Freebie .psd
A simple collection of logos for your design.
---
Free Mobileme logo PSD
A cloud-like logo for hosting related brands.
---
In conclusion, free Photoshop logo templates are a great way to create a professional looking logo without spending money on hiring a designer. They allow users to customize their logos to fit their specific needs and create something that is both attractive and meaningful. With so many templates available, there is sure to be something that will meet the user's needs. Furthermore, they are easy to use, making them ideal for those who are new to using Photoshop or design in general.