Best Free Photoshop Plugins are essential tools for designers and graphic artists looking to enhance their creativity, productivity, and efficiency. These plugins work as extensions to the Adobe Photoshop software, providing users with added functionalities that can help streamline their workflow. With a vast array of plugins available on the internet, we have curated the top free ones that every designer must-have.
Recently I came across a really useful website with resources and reviews. Today I want to share with you, their collection with 28 of the best Photoshop plugins. Most of the free plugins out there were created with the Adobe Filter factory and some of these plugins have not been updated since 1995! They tried to find what are the current best plugins. This list contains the best free Photoshop plugins for web design, brushes, patterns, color adjustment, workflow, filtering, special effects, and sizing.
Best Free Photoshop Plugins
These packs can help beginners enhance their abilities. Pros can use them to speed up the design process. The plugin bundles below contain tools for a wide range of different uses.
Chroma Palette is a companion app/plugin for Adobe Photoshop which allows you to create, store and recall colors using your devices Numpad or Keypad. By using Chroma Palette you can quickly recall those colors within Adobe Photoshop by simply pressing the assigned button, which also displays the color. 
---
You will get technically superior results by shooting to a RAW format and applying any white balance and highlight recovery there. This tool is for situations where you do not have a RAW file to work with.
---
Web Design
Web designers use Photoshop for a variety of reasons. Many times it is necessary to automate tasks such as setting up grids or finding icons. The plugins below can help when it comes to creating mock-ups, preparing images, or creating design templates.
This is a good one for creating mockups for your webpages. No more copy-pasting the Lorum Ipsum script to see how your text looks on the page. This free tool does it instantly.
---
Diffuse is very similar to Adobe Photoshop's own diffuse filter with a key difference – it supports sub-pixel (fractional) diffusion. This key feature takes the diffusion effect to a whole new level and now makes it useful for production where antialiasing effects are necessary.
---
Pexels Plugin is a free Photoshop plugin that allows designers and photographers to access over 1 million high-quality stock photos directly from within their Photoshop workspace. This powerful plugin makes it easier than ever to find the perfect image for your project without having to leave Photoshop. With Pexels Plugin, you can search for images based on keywords or browse through curated collections, all while staying focused on your design work.
---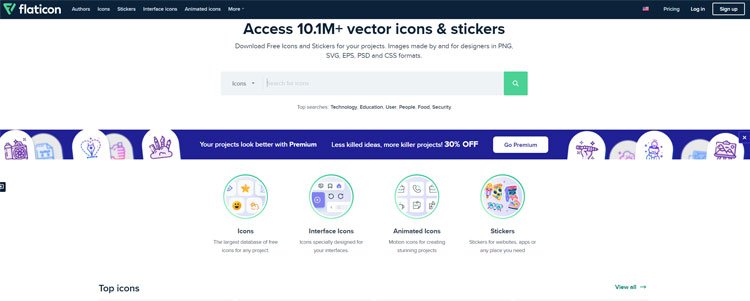 This free resource gives you access to over 40,000 vector shapes. Flat Icon adds a panel that allows you to search for any icon you could ask for. It's worth installing even if you need it just for the arrows alone.
---
CSS3Ps generates CSS code for any layer to speed up the design process. Get the exact size, color, and font details of your design element with a single click.
---
Effects and Filters
There is a steep learning curve when it comes to advanced effects and filtering. You can bridge that gap with these plugins and do things you didn't think were possible. Those with more advanced skills can use them to avoid all the grunt work to focus more on design.
This is a powerful black and white conversion plugin with features that give you total control over the color tones.
---
Lens FX is a plugin for Adobe Photoshop that provides a number of common distortion transformations.
---
Pixel Squid allows you to browse through thousands of realistic 3D objects that you can edit and customize any way you want. Choose an object, find the angle you want and download it. It helps you create seamless photo-real compositions. Pixel Squid's website has free stock objects available for download.
---
Download his free set of 69 image effects with over 130 presets included. You can get all sorts of tools to adjust colors and create impressive effects.
---
Want to switch up the mood of an image? This plugin will do it. It is useful for adding warmth to black and white photos.
---
This plugin from Adobe lets you adjust colors based on their level of saturation. This way you achieve much more subtle effects than if you were to use Vibrance (introduced in CS4).
Retouching
It takes some finesse to get your images pixel perfect. Below we have a few helpful plugins for retouching your photos.
This free sharpener tool allows you to easily create HDR-like effects for your images instantly. It will increase the dynamic range of the image and sharpen it. You can choose the sharp level within a range of 1  to 10. 
---
This denoiser toolbox provides you with seven different ways to reduce noise. This is helpful because the method of noise reduction you choose depends on the image.
---
Colors
Color is the spice of life. There is an infinite number of ways you can manipulate the colors of your images. This section is full of plugins to do some amazing things with colors.
Capture inspiration anywhere with this addicting mobile app and connect it to Photoshop. It's great for finding color schemes with your smartphone or tablet. Take a picture of anything with your mobile device. Then you can extract colors, create brush patterns, or turn shapes into vector graphics. This one is a lot of fun.
---
Ink is a plugin that helps you providing few extra important informations about your mockups by documenting your layers, from typography to effects and shape sizes. 
---
Give your images that old-timey, melancholy feel. You get lots of options to change the feel and color of your photos. Check this one out if you are looking to add a subtle bit of nostalgia to your photos.
---
In conclusion, these best free Photoshop plugins provide a great way to expand your creative range and capabilities. Whether you're a professional or an amateur, these plugins offer the help and resources needed to make something truly special. From quick touch-ups to complete overhauls, these plugins can be used for a variety of purposes. With their easy-to-use interface and wide selection of features, there's no limit to what you can create.