If you're looking to create a website but don't have the time or skills to design one from scratch, then you'll be pleased to know that there are many free website templates from Dribbble are available online. One of the best sources for these templates is Dribbble, a website that serves as a community platform for designers around the world. With over 1 million registered users and more than 4 million shots uploaded, Dribbble is one of the most popular design platforms on the internet.
One of the reasons why Dribbble has become so popular among designers is because it's free to use and provides an easy way for them to showcase their work. Many designers upload their website templates onto Dribbble so that other users can download them and use them for their own projects. These templates come in various styles and layouts, which means that you're sure to find something that suits your needs.
Free Website Templates from Dribbble
Dribbble is an amazing source of inspiration for web and graphic designers! There are so many amazing free design freebies shared in this community! Today we compiled a list with 20 stunning free websites templates from Dribbble. All of these Dribbble website templates are free, very high-quality PSDs and you should download them right now and add them to your PSD freebies collection.
This is a stunning, elegant and clean free PSD template. The Crafty template works perfectly for creative, portfolio websites, to showcase their services, features or projects. The PSD file is fully-layered, well-named and easy to customize. You can download the HTML5 Responsive too!
---
This freebie was created with the intention of helping designers quickly prototype an idea. The PSD is organized in a way that it makes it very easy to edit color, placements, and even scale down shape sizes.
---
InkTattoo is a simple, clean, fullscreen and parallax PSD template for a tattoo studio website. It can also be used for any other type of website, especially for a personal site, photographers, artists etc. The PSD is another free from our list with free website templates from Dribbble and it is fully layered and is well organized. The design is simple and easily modified to fit your needs.
---
Stream is a cool PSD theme with a clean design. Rough psd is attached for anyone interested. You can customize it as you please as it is another free template from our list with free website templates from Dribbble.
---
This is a free nautical-inspired template with a super clean design. It looks great and can be customized as you please to suit your taste.
This is a quick website template from our list with free website templates from Dribbble, designed to be highly modifiable. By simply changing the main color and the images you can adjust the mood of the site completely.
---
This is a great travel-inspired PSD website template which you can download for free. It has a fully editable PSD file that you can modify and use.
---
Here is the new template design Twitter in flat design. No vectors but free gui psd for your projects. Enjoy and share!
---
Foto is a stylish Flat PSD website Template just gauging to showcase your photography! This unique layout has some a great flat feel and uses some minimal coloring to make sure your photos look their best! Download the free psd and enjoy!
---
In the attached files from the link you have home and product page (others page are not available because never been drawn!). Feel free to use as u need / want!
---
Here's a freebie psd with a really cool flat design! It has a wonderful design and you can download and use it freely! Enjoy!
---
This is a dark variation of the Minimal portfolio template. A free PSD version can be downloaded too! It has a cool grid design and can be used as a portfolio by photographers. Please note that this is just the PSD file and that you will have to replace the current images with your own.
---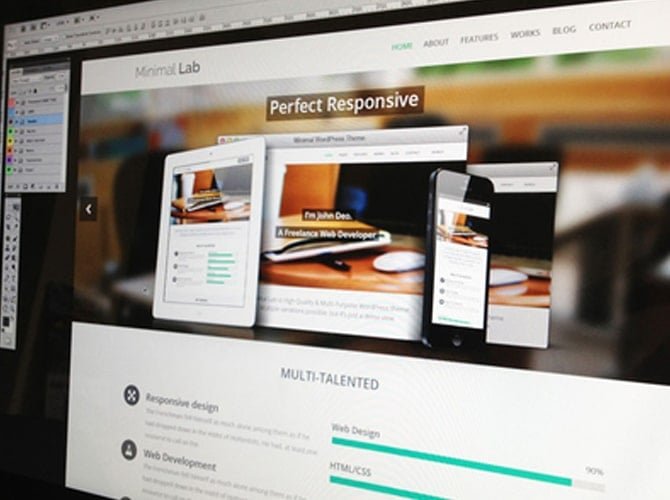 Minimal Lab Ultra Responsive MultiPurpose WordPress Theme is a cool free PSD website template waiting for you to download. Use it as you want!
---
Here are the two versions of website design. It can especially be useful for event listings and directory pages. It has a clean design perfect for directory websites.
---
This is a modern and responsive layout for blog sites. Fonts used – Montserrat, Open Sans. PSD is fully customizable and easy to edit and modify. Enjoy!
---
This is a cool sports website PSD freebie. It's just the homepage but you can easily create other pages by following the initial design style. Download and enjoy!
---
This is a PSD app screen mock-up to showcase your latest app or interface design. It comes with 3 depth sizes(5 px, 10 px , 15 px) and is editable via smart objects.
---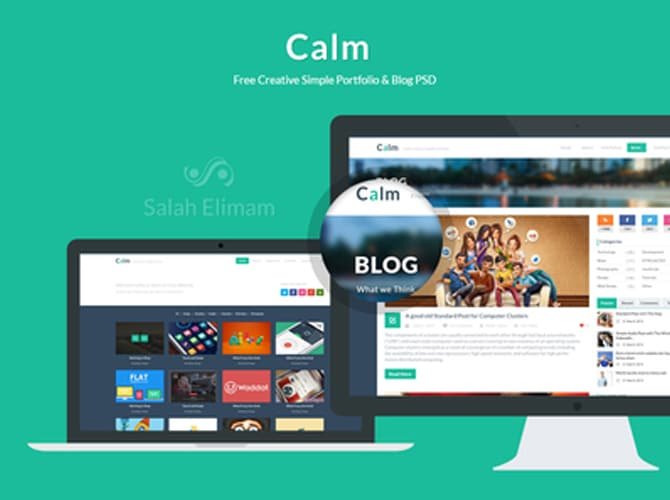 Calm is a theme for blogs that are designed to have beautiful typography. It is developed using mobile-first responsive design. PSD and WordPress versions available! Calm also supports customizer, custom menu, custom header, enabling flexible configuration and more.
---
In conclusion, free website templates from Dribbble are a great way to get creative and create something meaningful for your business. Not only can you start with a professionally designed template, but you can also customize it with your own unique look. With an amazing collection of templates to choose from, it's easy to find one that fits your needs. And the best part is they're free!