Until now this type of image transitions were only available in Flash, but with the help of jQuery now we can actually create some stunning effects, very much flash-like.
Below is a collection of some of the best jQuery slideshow scripts, packed with eye-catching transition effects which are just perfect for showcasing your work and image galleries.
1. jFancyTile – A jQuery tile shifting image viewer plugin
This jQuery plugin called jFancyTile is a tile shifting image viewer. It allows you to transform any list with images to a beautiful tile shifting photo presenter. It's very customizable to fit your own needs.
2. Making a Mosaic Slideshow With jQuery & CSS
Learn how to make a jQuery & CSS mosaic gallery. Mosaic, because it will feature an interesting tile transition effect when moving from one slide to another. The mosaic effect of the slideshow is achieved by dividing the original image into smaller parts.
CJ Flashy Slide Show is a JQuery plugin that allows you to create a photo slide show that has some "flash-like" transitional effects. The plugin has various settings which you can manipulate to achieve a multitude of effects, such as sizing, timing, transparency and shape style.
4. jqFancyTransitions – Slideshow with strip effects
jqFancyTransitions is easy-to-use jQuery plugin for displaying your photos as slideshow with fancy transition effects. Predifined effects that you can use are: wave, curtain, zipper. You can make a custom effect by setting the speed, number of strips, direction, type of effect, etc.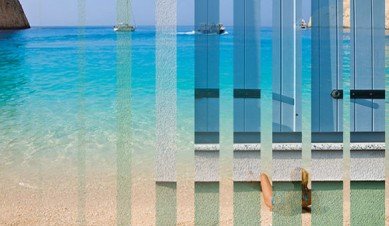 5. Nivo Slider – The Most awesome jQuery Image Slider
Nivo Slider is a lightweight jQuery image slideshow (packed version only weighs 6kb), that offers 9 unique transition effects: sliceDown, sliceDownLeft, sliceUp, sliceUpLeft, sliceUpDown, sliceUpDownLeft, fold, fade & random.