Hotel website templates are becoming increasingly popular among hoteliers who want to create an online presence. These templates provide a ready-made design for hotels that don't have the budget or expertise to build their website from scratch. They are pre-designed and customizable, which means that you can modify them according to your preferences.
Free Travel Website Templates based or Travel and Hotel XHTML/CSS/Flash templates are brilliant solutions for creating a website from best Free CSS templates for travel agencies, real estate, hotels, tourism clubs, airlines companies, and others related business tourism. For those who looking for a professional website layout in the freemium template to build upon a new travel and hotel website that can easily customize the templates to meet the individual needs of the particular project.
Templates Perfect provides free html website templates web 2.0 style. Today we want to show you ultimate collection of amazingly best free Travel/Hotel templates are designed for travel lodges, travel guides, safari tour agencies, travel agencies, travel magazines, travel insurances, holiday travel agencies, tour planner, travel clubs, vacation planners, tourist agencies, tourist attraction, etc. This huge collection of Free Travel Website Templates contains free CSS and free flash templates which are similar by high quality or even better for some paid templates
Free Travel and Hotel Website Templates
One of the most significant advantages of using hotel website templates is that are free. Compared to hiring a web developer, purchasing a template is much cheaper and provides more value for money. Additionally, they are user-friendly, meaning you do not need any technical skills or knowledge to use them effectively.
Another advantage of using hotel website templates is their versatility. They can be used for different types of hotels and lodgings, from budget motels to luxury resorts.
Free Travel Agency HTML5 Website Template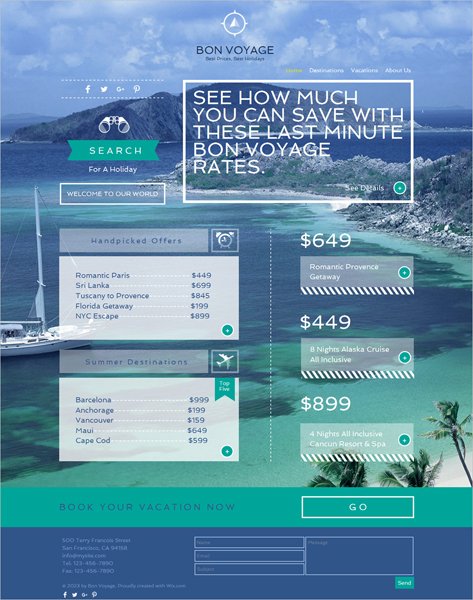 Free Paradise Website Template
Free Joomla Travel Template
Free Travel Blog HTML5 Website Template
Free Travel Operator Website Template
Free Travel Agency HTML5 Theme
Free Tour Operator HTML5 Website Template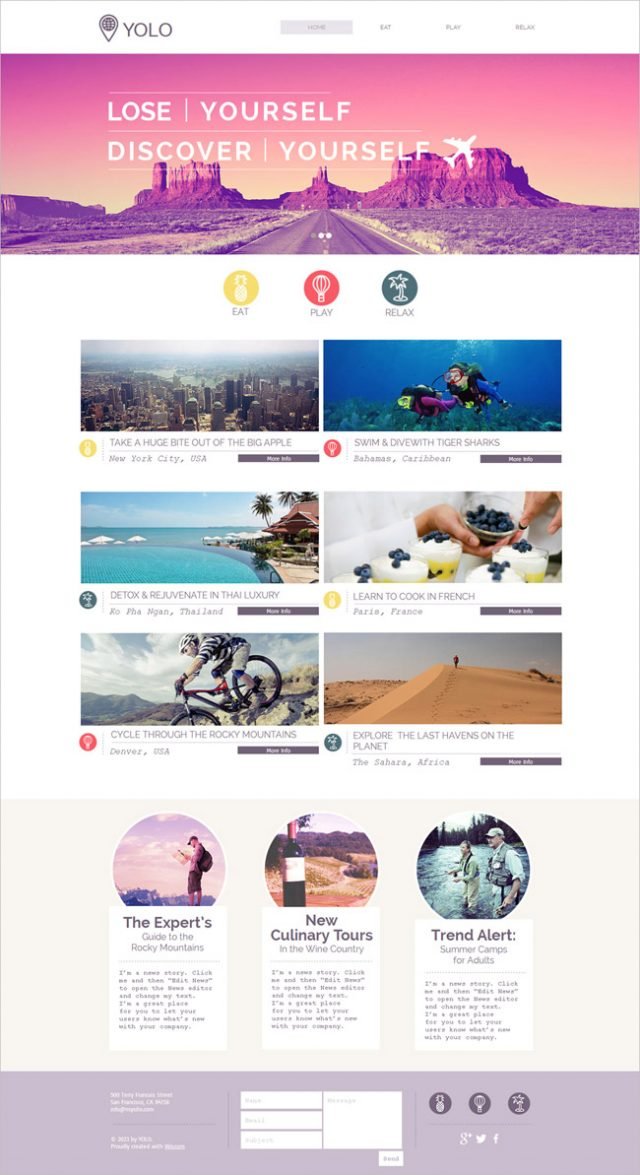 Free Tour Operator HTML5 Website
In conclusion, hotel website templates are an effective way for small business owners to create a professional website without spending too much money and time. These templates are user-friendly and customizable, making it easy to create a website that reflects the unique character of your hotel. With an attractive design and well-crafted content, you can attract more customers to your hotel's website. Furthermore, using these modern templates makes your hotel look more professional and up-to-date in the ever-changing world of digital marketing.
---