Internet is full of freebies for web designers and developers. Today, we will be covering 42 free UI Kits and templates. All of them are editable in PSD format and mostly covering all of the basic UI elements such as textfield, checkboxes, radio buttons, buttons, drop down menu and some other cover extensive list of elements.
Well, you might say, "They're gorgeous! But what can I do with it?". The simplest way to use it – Prototyping. You can create wireframe/prototype to present your idea to your client. You also can use this UI kit to reskin HTML/Software/App form.
Mac and Windows platforms, they both render the form interface differently, and it's inconsistent in different browsers as well. So, I have found a few tools, tutorials that might able to give you a head start to make sure you know what to do with these beautiful and nicely done User Interface Kit.
However, you will need to do a little bit of investigation to integrate it. But once you've figure it out, you will have an amazing form in your website!
jqTrasform: jqTrasform is a jQuery styling plugin. It's very easy to integrate and reskin. Most importantly, they've done their best to make it work on ie 6+, safari 2+, firefox 2+
Niceform: Niceforms is a script that will replace the most commonly used form elements with custom designed ones. You can either use the default theme that is provided or you can even develop your own look with minimal effort.
Uniformjs: Uniform masks your standard form controls with custom themed controls. It works in sync with your real form elements to ensure accessibility and compatibility. You can design your own theme with Uniformjs theme kit and create most of the code you'll need using their custom theme generator.
FancyForm: FancyForm is a powerful checkbox replacement script used to provide the ultimate flexibility in changing the appearance and function of HTML form elements. It's accessible, easy to use and degrades gracefully on all older, non-supporting browsers.
Checkboxes, Radio Buttons, Select Lists, Custom HTML Form Elements: This JavaScript and CSS will allow you to use custom images to style checkboxes, radio buttons and select lists.
Sleek UI Element
Blaubarry UI Kit
Solid UI Kit
Simple UI Kit
Free UI Element
Set delements UI
Bloom UI Kit
Apple Styled UI Elements
Business UI
Chutzpah User Interface Kit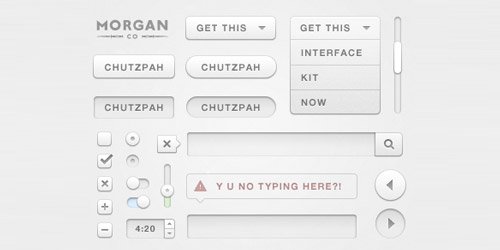 UI Elements
UI-Element Set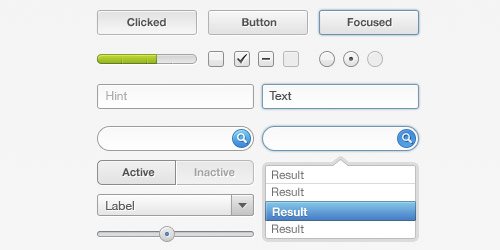 Moonify UI
Calligraphy GUI Elements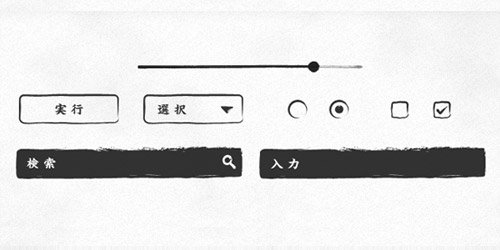 Sepia GUI Elements
Black UI Elements
Mac OSX 10.8 Elements
Grayness UI Kit
Blue and White GUI Kit
UI Element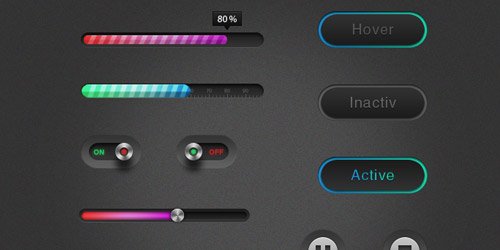 Clean UI Element Pack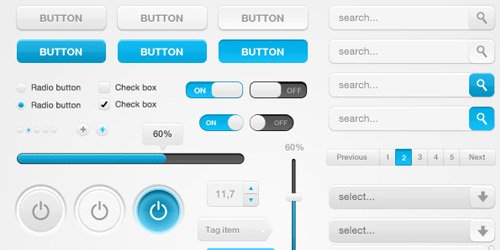 Web UI Resources
Elegant Blue UI
Light UI
Black UI
UI Kit
Soft UI Kit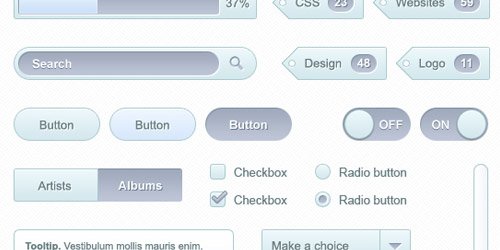 Transparent Glass UI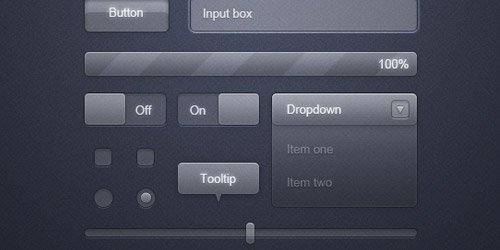 e-Commerce Steps UI
Got Wood UI Design Elements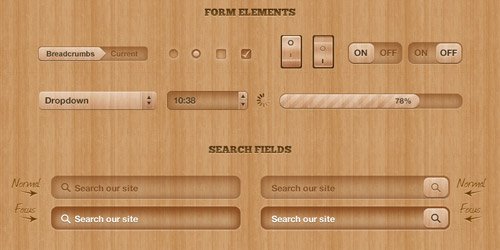 Snow UI Kit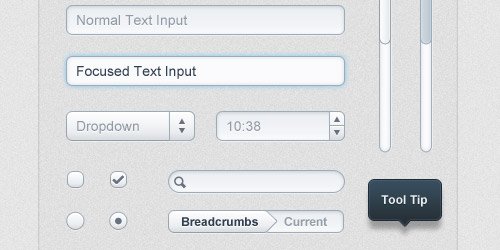 Form Element Styling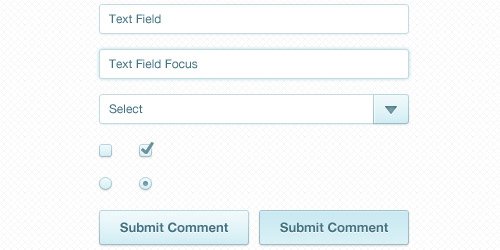 UI Pack
Design Elements
Freebies Modern Web UI Set
Whiteblue Set
Skinny Kid UI Kit
Slick UI Elements
iPhone UIKits light remake
Glossy 3D UI Kit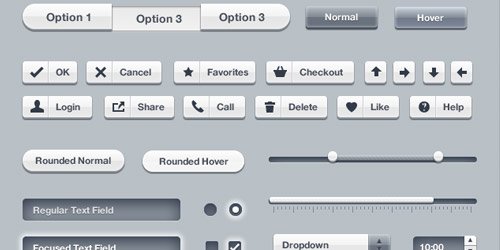 Noire UI Elements
Blanc Web Elements